Usman Haque, founding partner of Umbrellium, spoke at the Big Bang Data curator's talk on issues most preoccupying him about data and the Internet of Things.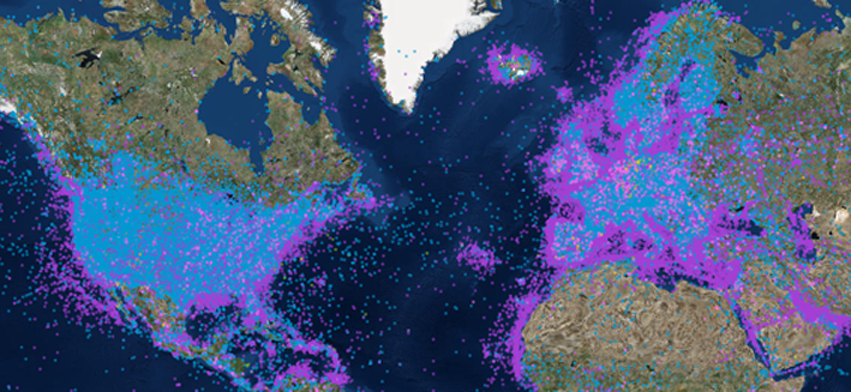 Umbrellium are a team of architects, designers, tactical urbanists and creative technologists. Their mission is to design and build technological tools to support citizen empowerment and high-impact engagement in cities.

At Big Bang Data they present Thingful, a discoverability engine of the "Internet of things". A live, annotated map collects data from connected objects all over the world, allowing people to discover the objects around them and observe and comment on their behaviour. Indexed devices include energy, radiation, weather, and air quality devices as well as seismographs, iBeacons, ships, aircraft and even animal trackers.
"Every act of data collection is the act of hiding something."
Big Bang Data – Who controls our data? Usman Haque debates the implications of the data explosion by Somersethouse on Mixcloud
Listen to Usman Hague, founding partner of Umbrellium, discuss issues most bothering him about 'big data', and questions 'who' makes the decisions and the decision-making process in the data driven society that we find ourselves living in today.