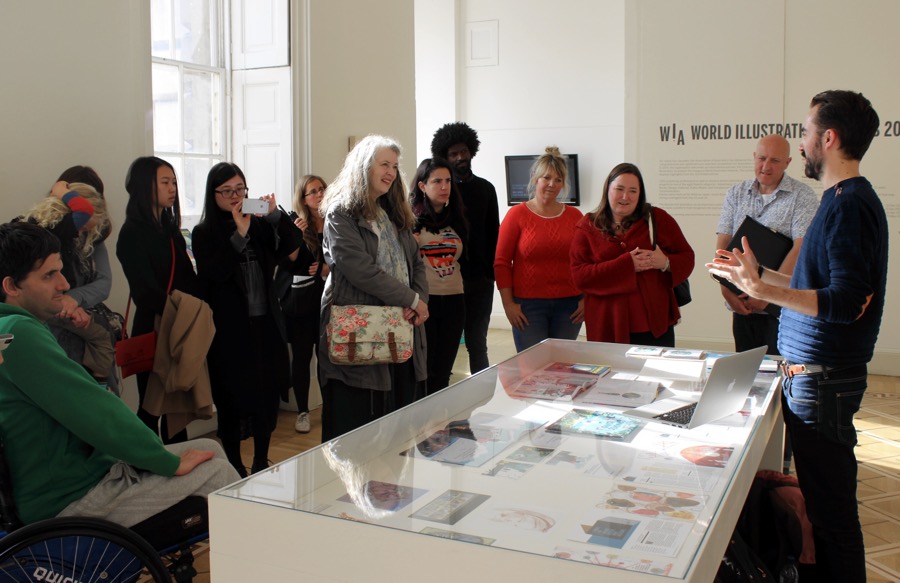 Exhibition Spotlight Tours
Wednesdays & Fridays 13.15-13.35
Location: Data Studio
These 20 minute talks led by the Learning team will highlight some of the key themes and concepts behind the exhibition, giving you a unique insight into the world of data, and the artists, designers and projects that have tackled emerging technological information in creative and surprising ways.
Spotlight tours are free with your exhibition ticket. Spaces are limited so will be allocated on a first come first served basis.

Exhibition Private Tours
Discover the world of Big Bang Data with a bespoke guided tour. Your guide will introduce the artists and designers who have embraced the world where information and technology intersect, and explored the possibilities of mixing the digital and analogue in playful, provocative and enterprising ways.
We are able to offer in-depth tours of the exhibition for private groups at certain times. These last approximately 45 minutes, with an opportunity for questions afterwards. Private tours must be booked in advance and may not be available at busy times.
Prices: £200 (maximum of 10 visitors) / £250 (11 to a maximum of 20 visitors).
Please note that due to the layout of the exhibition larger groups may be divided up. For visitors with special access requirements, a seated introductory talk option may be available.
To enquire about private tours please email learningbookings@somersethouse.org.uk.

Educational Tours
Schools and colleges can enjoy a free introductory tour to the exhibition with prior arrangement. Each tour will outline key themes, current approaches to data and technology in art and design with examples from the participating artists, and the implications for our digital and visual futures.
Educational tours are available to pre-booked groups only and are subject to availability. Some restrictions apply.
To enquire about educational tours please email learningbookings@somersethouse.org.uk.