Tekja's London Data Stream delves deep into the psyche of London through data collected from Twitter, Instagram & TfL.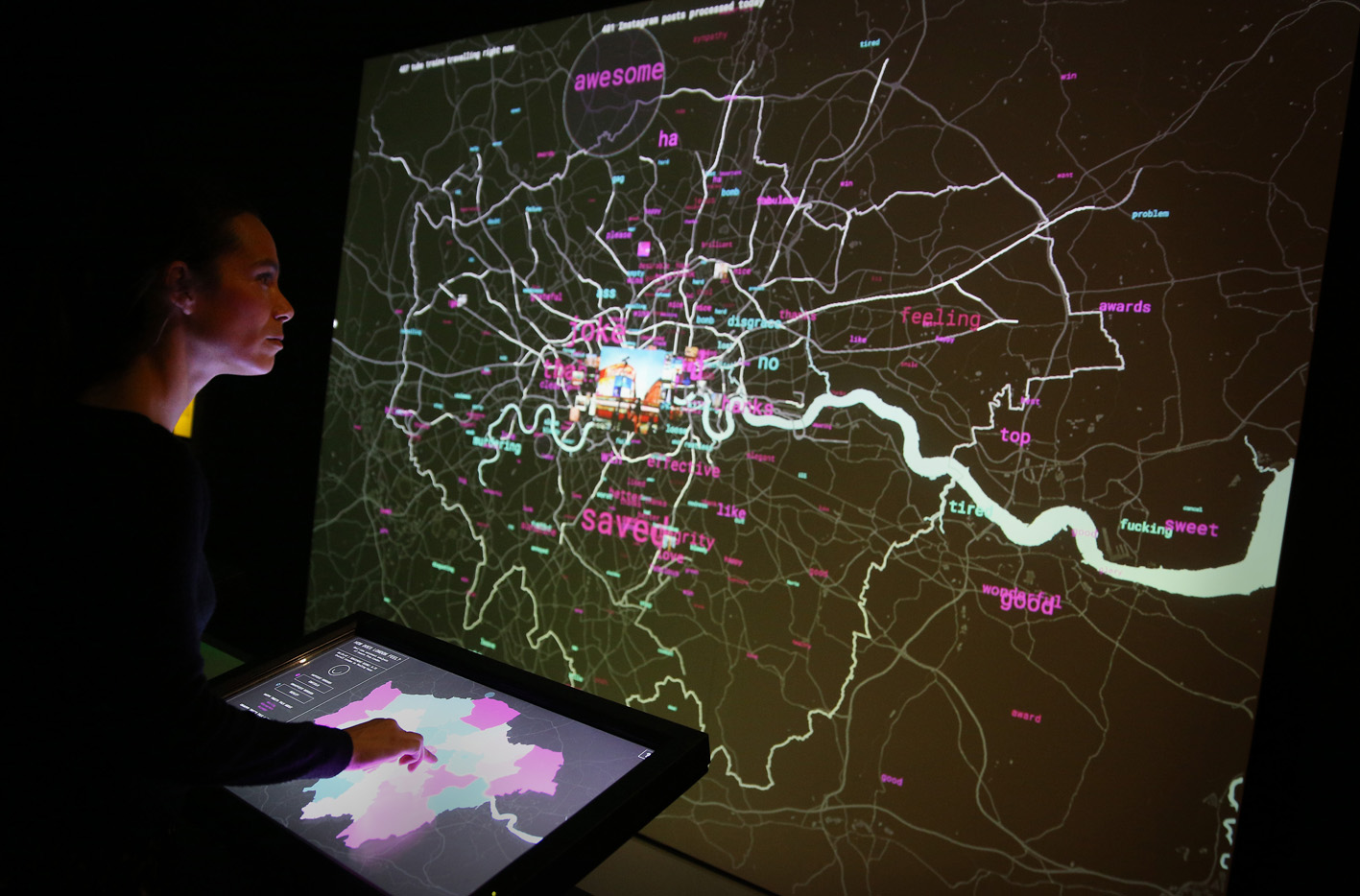 At Big Bang Data, the London Situation Room invites visitors to immerse themselves in live London data from Tekja's London Data Streams. Twitter, Instagram and TfL data flickers away as data is analysed, and visualised on a London map.
To coincide with the bluest month of year and 'Blue Monday,' Tekja have produced a new study to give insight into our happiness in the capital, and rate of happiness borough on borough.
London Data Streams features a live social media map of London, which uses the Twitter Streaming API to gather tweets in real time in all 33 London boroughs between 15 December 2015 and 14 January 2016.
Each day, around 50,000 tweets were generated with location information within the search area.  The sentiment of a tweet was determined by running each word of the tweet against a list of 2500 English words rated for valence from -5 (negative) to +5 (positive).
After analysis of the data the results are in: Bexley is the happiest borough of London, while Sutton ranks highest in the sadness stakes. However on Blue Monday, supposedly the most depressing day of the year, the tables turned and Bexley's Twitter users could not beat the Blue Monday misery. Instead City of London, Westminster and Tower Hamlets were the boroughs least effected and were even happier than they would usually be.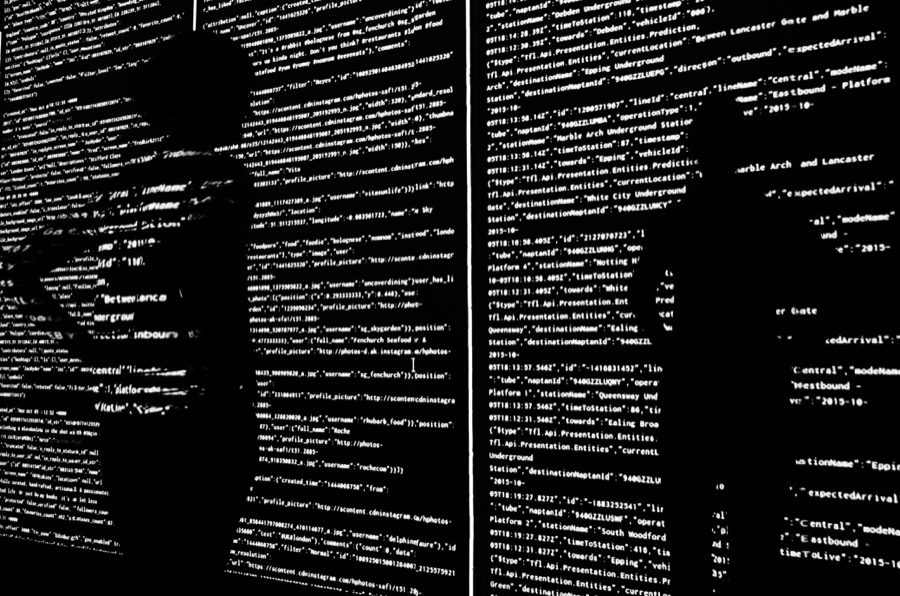 The happiest boroughs of London
#1 Bexley
#2 Haringey
#3 Redbridge
The unhappiest boroughs of London
#1 Sutton
#2 Enfield
#3 Lewisham
The happiest boroughs of London on average throughout the day
Night (0- 6am): Wandsworth
Morning (6am -12pm): Barking and Dagenham
Lunchtime (12 – 2pm): City of London
Afternoon (2 – 6pm): Bexley
Evening (6pm -12am): Haringey
The unhappiest boroughs of London on average throughout the day
Night (0- 6 am): Sutton
Morning (6am -12pm): Lewisham
Lunchtime (12 – 2pm): Ealing
Afternoon (2 – 6pm): Lewisham
Evening (6pm -12am): Hackney
The happiest boroughs on 18 January 2016 (Blue Monday)
#1 City of London
#2 Westminster
#3 Tower Hamlets
The unhappiest boroughs on 18 January 2016 (Blue Monday)
#1 Bexley
#2 Bromley
#3 Hillingdon
Main topics associated with happiness in all 33 London boroughs
#1 #christmas
#2 #happynewyear
#3 #love
Main topics associated with unhappiness in all 33 London boroughs
#1 #cbb (Celebrity Big Brother)
#2 #lfc (Liverpool Football Club)
#3 #davidbowie
Claire Catterall, Director of Exhibitions at Somerset House, commented on the findings: "It is interesting that it is the outer boroughs which all take the top spots at both ends of the happiness scale. Before we analysed the data, we automatically assumed that people would be posting the happiest tweets from the top attractions of London in the centre of the city. But with the likes of Bexley and Redbridge, you have the bright lights of London only a few miles away, but also a distinctly countryside feel too with the green open spaces of Epping Forest or Kent's Garden of England on your doorstep. It seems like in order to be truly happy in London, you need to experience the best of both worlds."
Watch an interview with Tekja