Follow Ingrid Burrington and Dan Williams exploring the street markings and trappings of the London cityscape.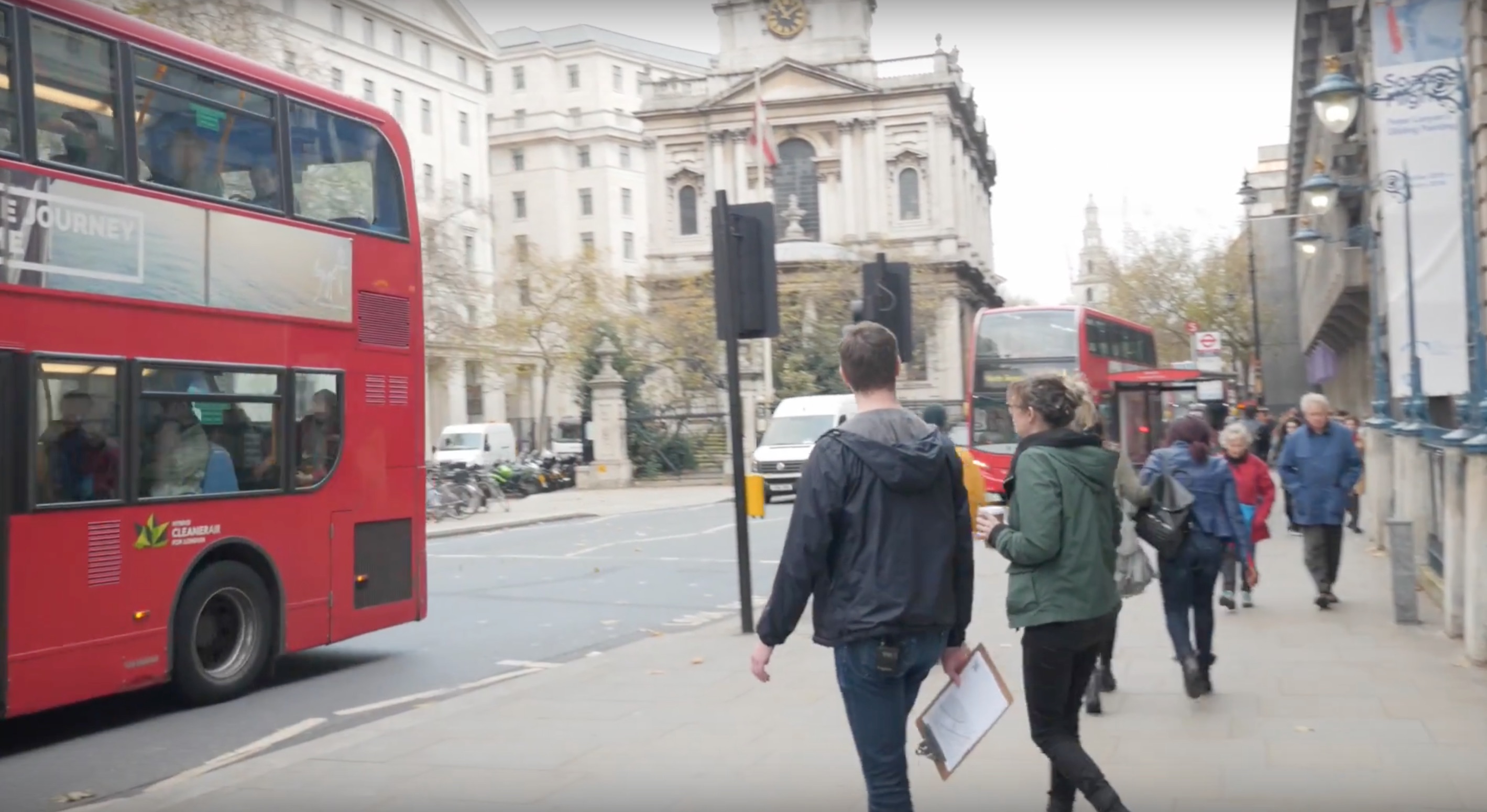 Ingrid Burrington and Dan Williams worked together at the end of last year to produce their mapping work  Networks of London for the Big Bang Data exhibition.
The work consists of painstakingly researching the 'visible' signs of London's physical network infrastructure, and looking at where the virtual space of 'the cloud' meets the brutalist reality of the street. You can download their map of the surrounding area and take the tour for yourself before or after you visit Big Bang Data.
We caught up with Ingrid and Dan as they trod the scarred pavements around Somerset House before the exhibition opened. Watch the full video below: