Designer Morag Myerscough on the idea behind the graphical identity of Big Bang Data.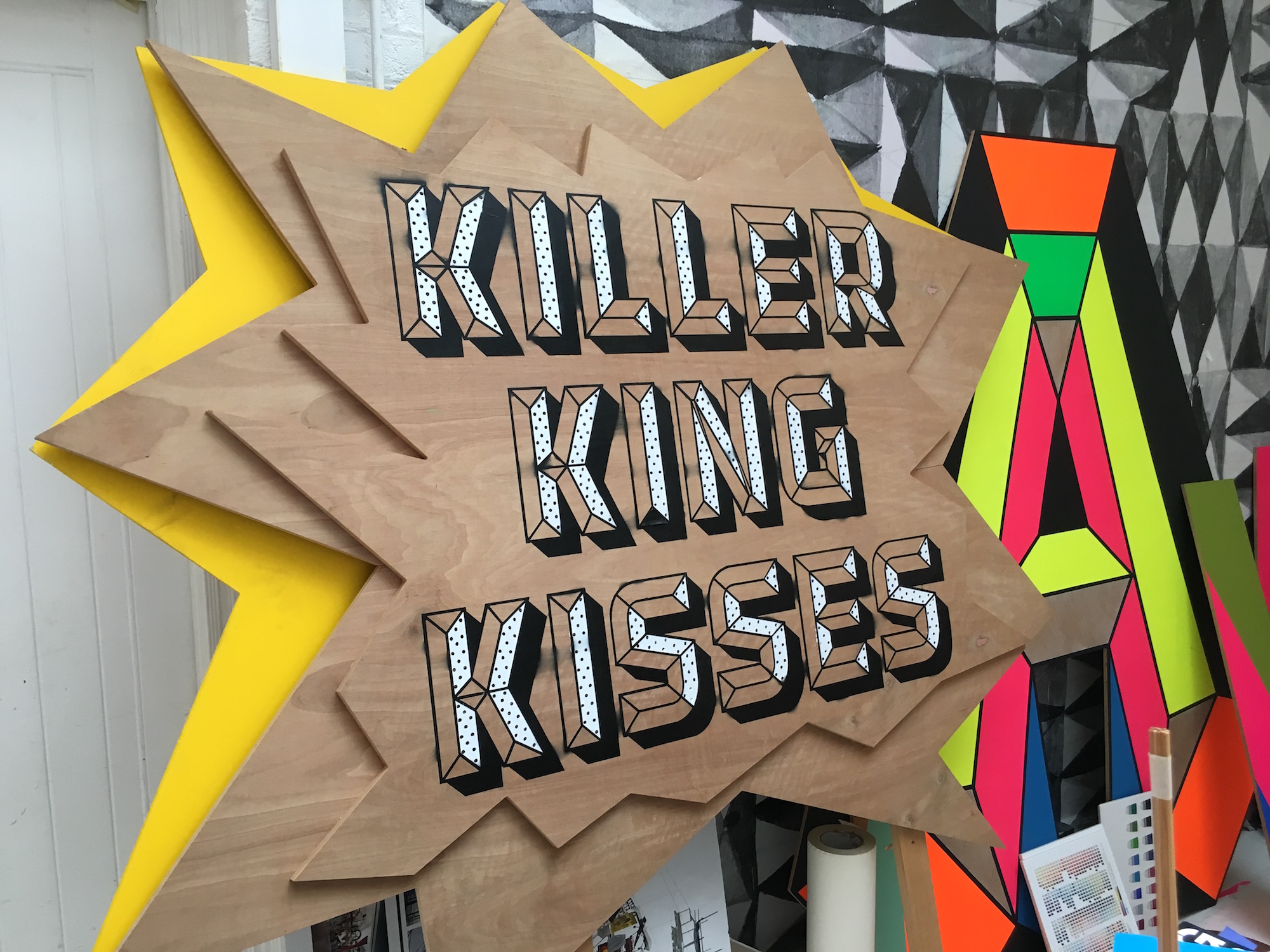 Designer, artist and maker Morag Myerscough was recently featured on It's Nice That talking about her particular brand of graphical design and typography, and specifically the Big Bang Data exhibition identity that she designed.
Morag had a busy year in 2015 including being involved the winning design for the Stirling Architecture Prize, building a giant camera obscura in Mexico City for the British Council, and also planning the home of the permanent collection for the Design Museum in their upcoming new building.
It's Nice That go on to say, "Her designs, which appear as part of printed materials like posters and throughout the show, are inspired by the physical elements behind digital information… The typographic mark draws its colour palette from the cables used to store and move data."
Morag also mentions that "We're not going to get away from it, so we have to learn to live with it. That informed the graphic response, I wanted it to look positive and energetic."
We definitely think she achieved that. Watch the full interview below:
Visit Morag's page at Supergrouplondon's website to find out more or follow Morag on Twitter.