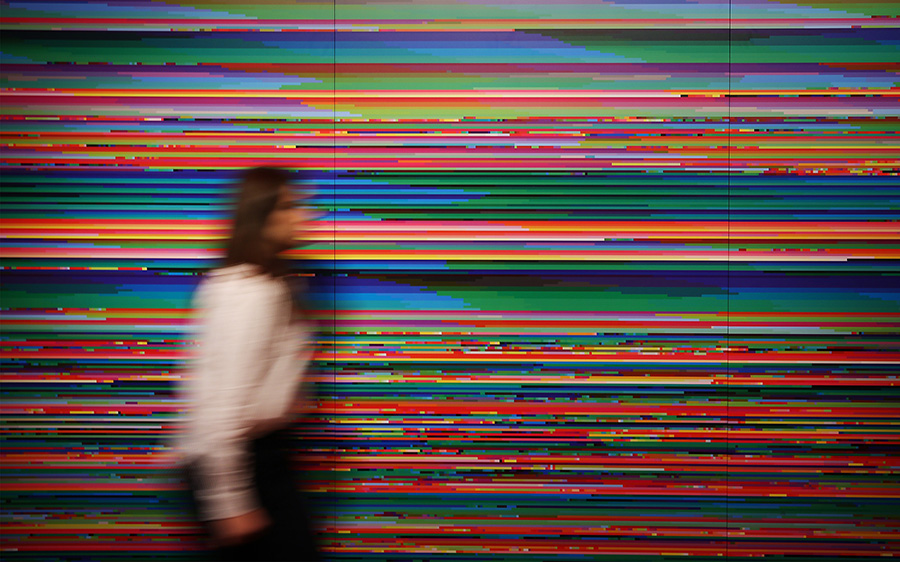 Listen in on Lisa Jevbratt's live google hangout, discussing Data Exchange in relation to her exhibit 1:1.
Drop in on Saturday at 15.30, or watch the livestream on Somerset House's Youtube channel.
Lisa Jevbratt is a Swedish born artist and a professor in the Art Department and in the Media Art Technology programme at the University of California, Santa Barbara. For more than a decade she explored the expressions and exchanges created by the protocols and languages of the Internet and the Web, often manifesting as visualization software. She then applied her understanding of these unintentional collaborations onto exchanges with animals of other species and their experiences of the world around them.
In her ongoing endeavor Interspecies Collaboration she invites students to collaborate with individuals of other species, and her iOS app Zoomorph simulates how non-human animals see. Currently humans are making their way back into her work through a messy engagement with the entanglements of genealogic and genetic networks.
Drop In, Free with Exhibition Entry – Spaces Limited
Time: 15.30 – 16.30
Location: Data Studio