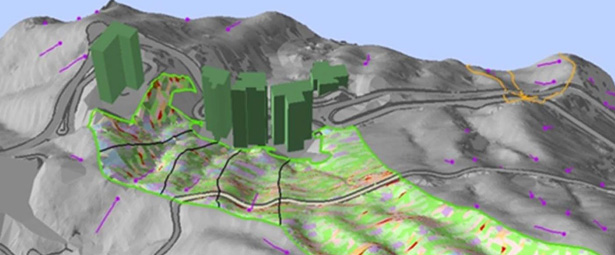 Damien McCloud of ARUP will discuss how a multi-disciplinary organisation uses data in its projects. Get the lowdown on where the data comes from, what forms the data takes, different types of analysis, different uses of the data, the value effective use of data brings and the challenges of data.
Damien leads Digital Insight and GIS Arup, having joined Arup in 2007. He has over 15 years' experience of applying GIS and data driven technologies in both the private and public sectors and across an array of subject areas. He has been involved in many major projects including HS2, City of Tshwane Masterplan, Abu Dhabi Masterplan, Seychelles Masterplan Thames Tideway Tunnel, London 2012 Olympics, and Dubai Expo.
Damien is a Fellow with the British Cartographic and Royal Geographic Societies and a Chartered Geographer for his GIS work through the Royal Geographic Society.   He is an assessor for the Chartered Geographer Scheme at the Royal Geographic Society and also has the role of external examiner for the Faculty of Geomatics and Civil Engineering at UCL.
Drop In, Free with Exhibition Entry – Spaces Limited
Time: 19.00 – 20.00
Location: Data Studio