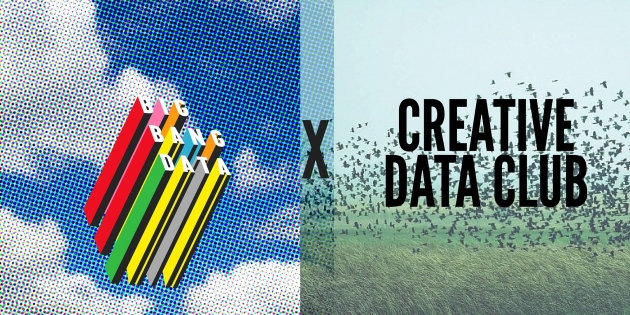 Creative Data Club have teamed up with Somerset House to present a special edition at the Big Bang Data exhibition, focusing on the theme of music and data. As well as the normal format of three outstanding speakers, audiences are invited to listen in on the ultimate in data meets music, an Algorave within the exhibition space itself.
18.00-20.00, Screening Room
Creative Data Club, Big Bang Data Music Special 
Free, Spaces Limited, Booking Essential BOOK HERE
Speakers:
Kate Hayes and Mathieu Barthet presenting their Open Symphony project which invites audience to influence the musical direction of the performers through a web based app manifested in live data visualisations.
In this talk, Thor Magnusson will discuss how visual design has been an important factor in his music software development. He will trace the influences in this design approach through presenting three different live performance systems.
Alex McLean will go through some thoughts about pattern in computer programming, music and textiles, including showing his free/open source Tidal live coding environment, created for making broken techno music from code. He'll try to make this interesting for non-programmers and programmers (and techno and non-techno heads) alike.
a
20.30-21.30, Big Bang Data, Data Studio
Algorave, Live Performance
Drop-In Free with Exhibition Entry, Spaces Limited, PRE-BOOK HERE
a
Event Run Time: 18.00 – 21.30
Exhibition Closure: 22.00