Each week our gallery assistants at Somerset House select their favourite work from Big Bang Data.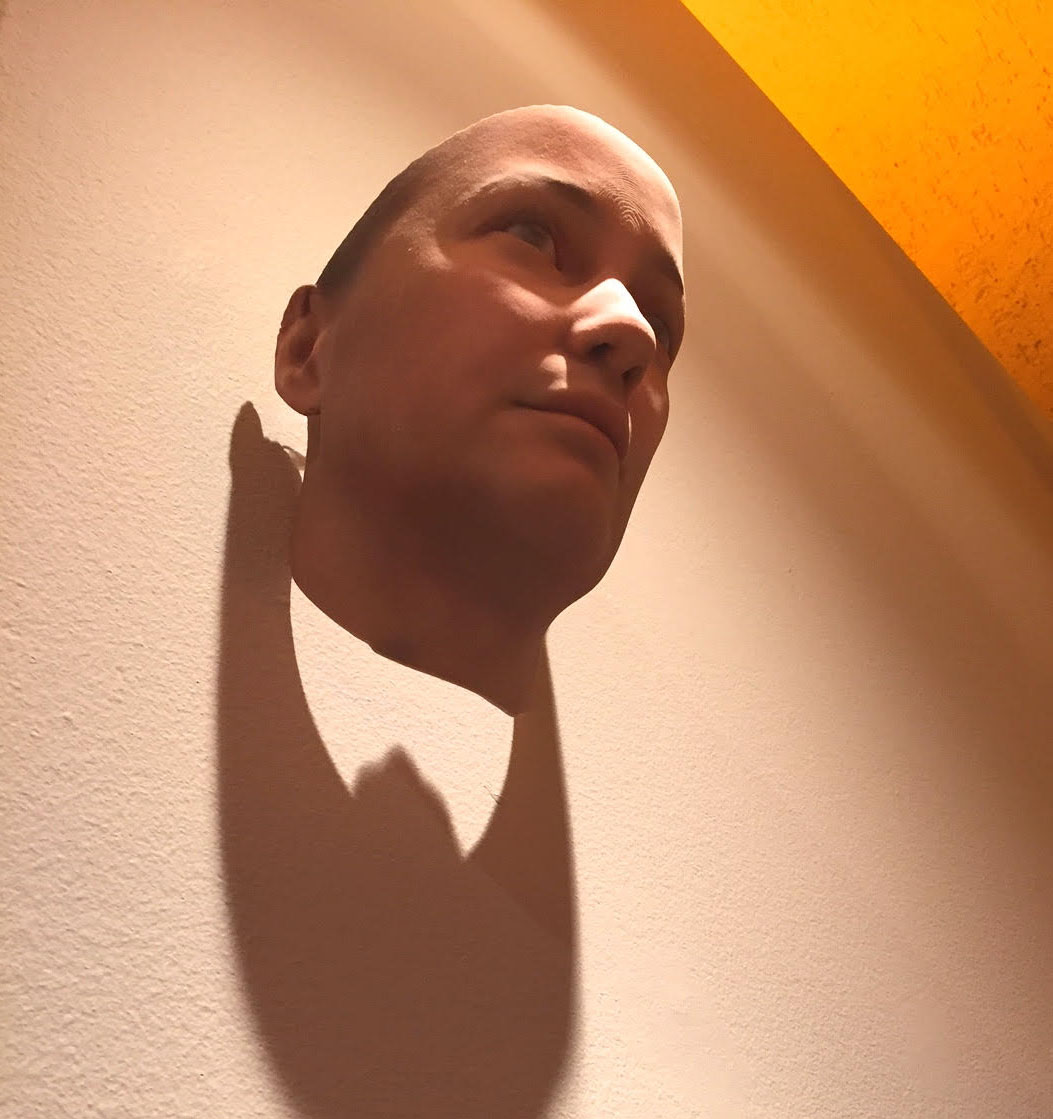 Heather Dewey Hagborg – Stranger Visions
Selected by Sandy Reinhardt:
"Heather Dewey-Hagborg's work 'Stranger Visions' at #BigBangData raises awareness about the traces we leave behind every day, and how much information about ourselves these traces can contain.
The work was uses genetic material collected by the artist on the streets of New York. Objects, such as a hair or cigarette butt, which were tossed away randomly by people she had never met or even seen. By analysing the genetic information, using complex forensic software, and with the help of a 3D printer she was able to paint a picture of how the person would look – et voilà, the outcome: an almost accurate replica of the DNA owner's human face!
I was greatly impressed by the distinct differences of their features, however the work also highlights our vulnerability. Anyone could pick up our genetic information without us knowing and if skilled and equipped enough, be then able to produce an artificial duplicate of our bodies with all its individual features."
Laura Poitras:  PRISM Whistleblower – Interview with Edward Snowden 
Selected by Sean Burns:
"PRISM Whistleblower by Laura Poitras, is significant because it exposes the extent our democratically elected governments are misusing data and entitling themselves to breach our privacy. It is very important that the public are made aware of this process."
Eva & Franco Mattes – The Others
Selected by Camilla Brendan:
"The Others by Eva & Franco Mattes makes me nostalgic for borrowed memories. Hacked photos and music are displayed on a loop. The immorality and illegality of the material projected onto the uneven surface of the gallery's concrete alcove gives me chills; they could easily be my stolen moments, yet I want to see more."
William Elford – Plan of Brookes Slave Ship (1788)
Selected by Flora Bartlett:
"This piece was a key part of the abolitionist movement and brought attention to the abysmal and violent conditions of the slave trade. It was one of the first data visualisations, not without its controversy for the simplistic objectification of humans, but instrumental in showing the torture of man, by man. It creates a powerful reminder of our past within this exhibition – I was shown this image in school and it affects me just as powerfully today."