About the artist
Jon Thomson and Alison Craighead are visual artists living and working in London. Their work to date has been exploring how networked global communications systems have transformed the way we all understand the world around us.
Work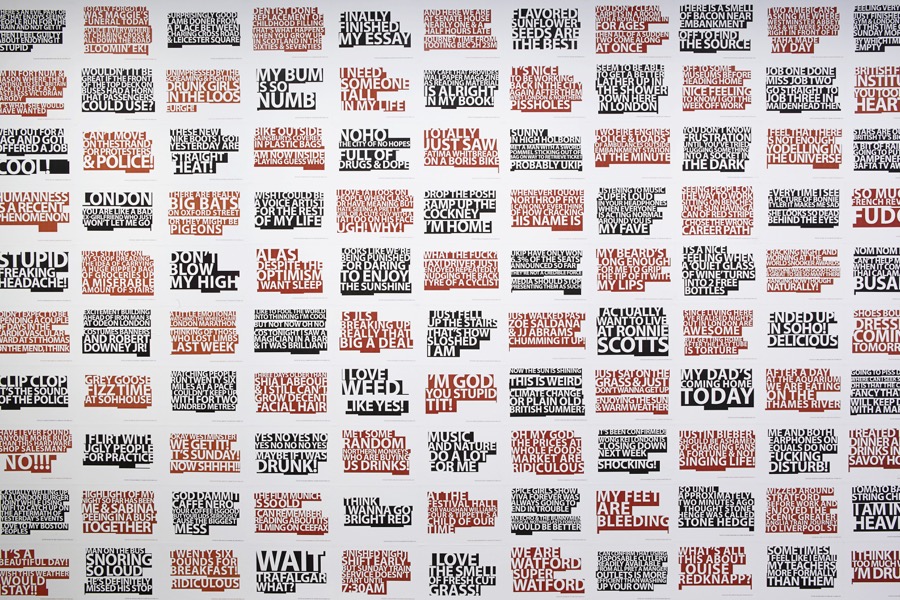 London Wall (WC2)
2015
Every brick of London Wall is a publicly available status update posted by someone within a one mile radius of Somerset House during the two weeks before the Big Bang Data exhibition. Pieced together, the idle mutterings describe the invisible city around us.  
Horizon
2015
Horizon is a narrative clock made of real time images sourced from webcams in different timezones around the world. The result is a constantly updating array of images that look like a series of movie storyboards or an unusual global electronic sundial.