About the artist
Art is Open Source, lead by Salvatore Iaconesi and Oriana Persico, is an international informal network that explores the mutations of people's lives through digital technologies. They work across arts and sciences, using technology, communication, performance, art and design, to instantiate emotional actions and processes that are able to expose the dynamics of our contemporary world.
Work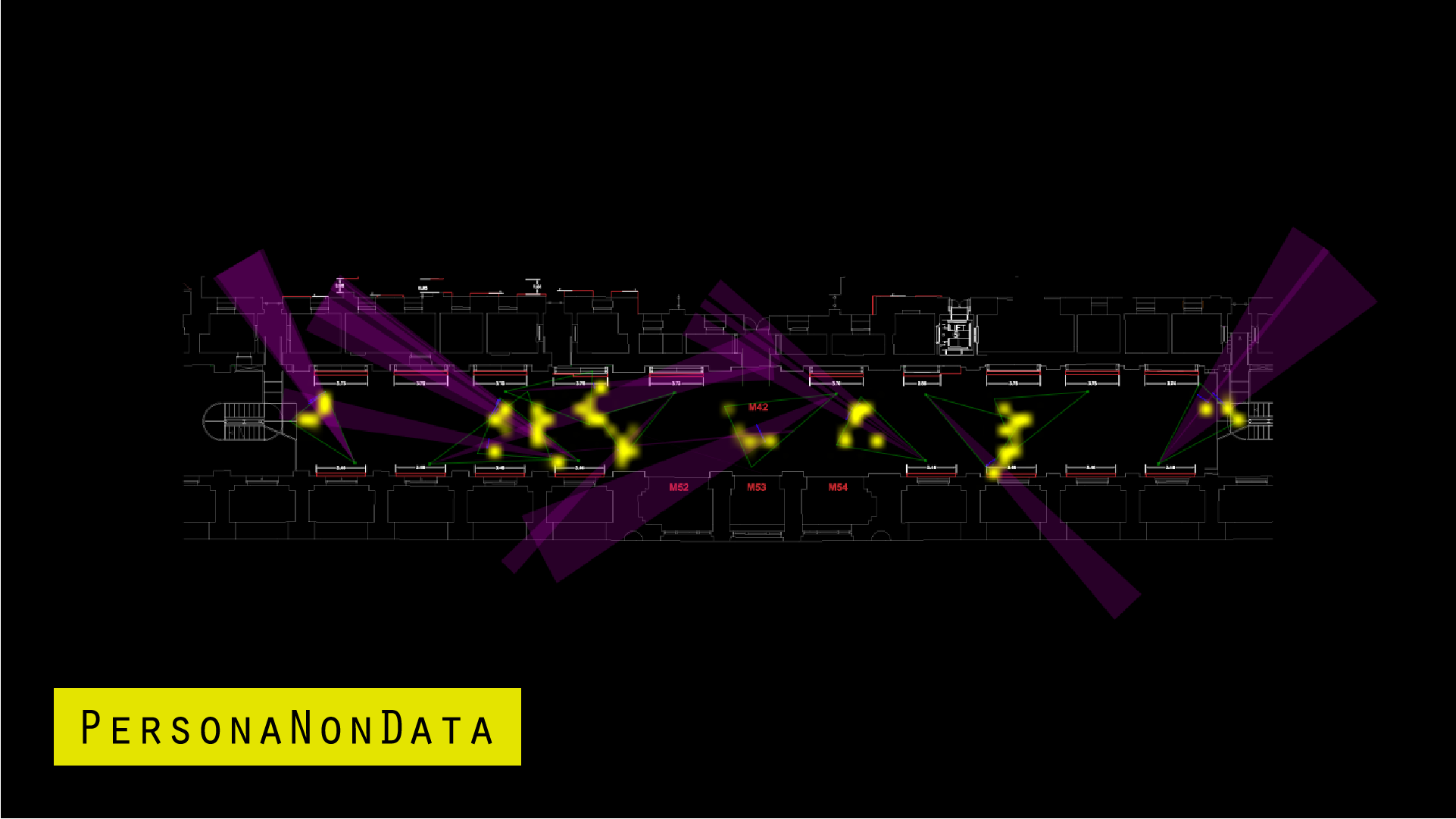 Persona Non Data (2016)
This interactive installation investigates the implications of the large quantities of data being generated by humans as we go about our daily lives. Somerset House itself will be transformed into a large-scale data generator, collecting any form of digital information which is generated by its visitors: their faces and movements as they are captured by CCTV cameras, the ways in which they use the wifi connection and their social networking activities.
Persona Non Data is a project brokered and commissioned by the Cultural Institute at King's College of London for the Big Bang Data exhibition at Somerset House, in collaboration with the Department of Digital Humanities at King's College London and Somerset House Trust.
Concept and realisation: AOS, Art is Open Source 
Scientific Lead: Dr Mark Coté (King's College London)
Technology: Human Ecosystems