About the artist
Born in 1966 in Japan, Ryoji Ikeda is an electronic composer and visual artist. He focuses on the essential characteristics of sound and visuals through mathematical precision and aesthetics. Ikeda elaborately orchestrates sound, visuals, materials, physical phenomena and mathematical notions into immersive live performances and installations.
Work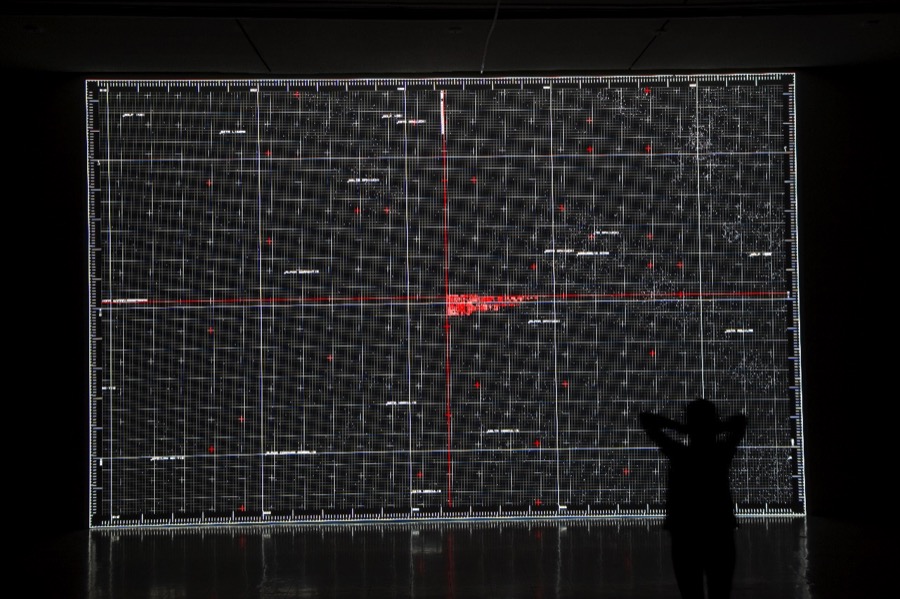 data.tron [WUXGA version]
2007

Ryoji Ikeda tackles the infinite scale of the world's data in this immersive installation.