About the artist
Owen Mundy is a researcher and technologist who investigates public space, information privacy, and big data. He is an Associate Professor in Digital Media at Florida State University. His work has been covered in The New York Times, The Atlantic, Time Magazine, NPR, and Wired Magazine and exhibited in multiple museums and festivals around the world. 
Work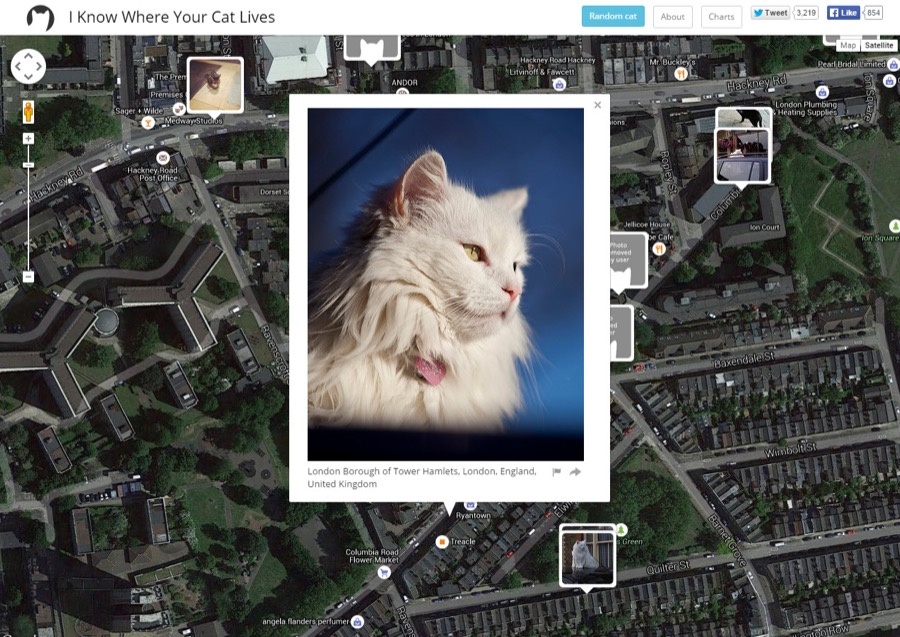 I Know Where Your Cat Lives
2014
I Know Where Your Cat Lives visualises a sample of one million pictures of cats, taken from sites such as Instagram, on a world map.