About the artist
Florence Nightingale (1820 – 1910), was a celebrated English social reformer, statistician, and the founder of modern nursing.
Work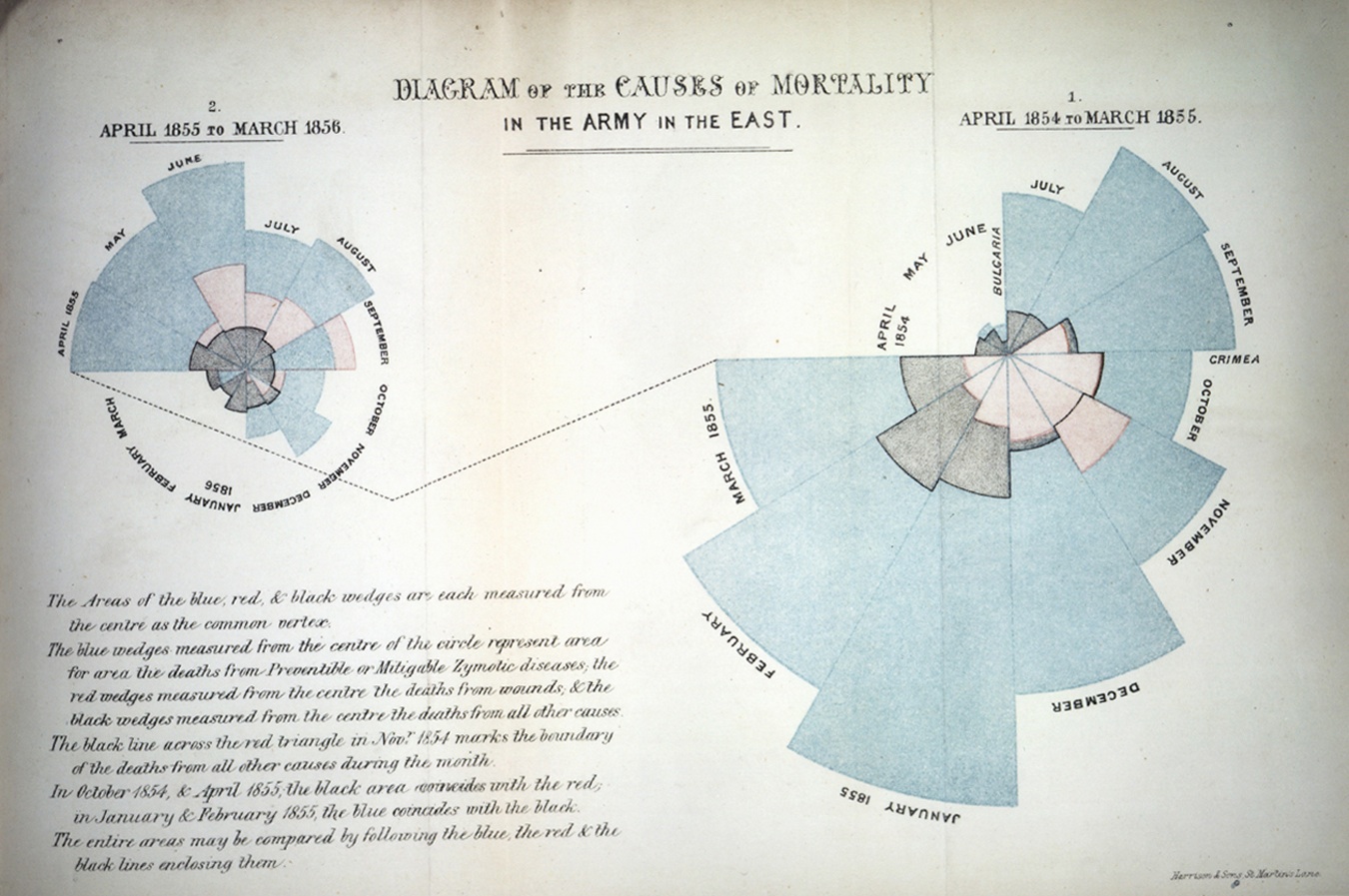 Notes on Matters Affecting the Health, Efficiency and Hospital Administration of British Army
1858
Florence Nightingale was a pioneer of modern nursing. She recorded the data and designed this chart which revolutionised the cleanliness of military hospitals.