About the artist
Brendan Dawes is a designer and artist exploring the interaction of objects, people, technology and art using form and code together with an eclectic mix of digital and analog materials. Brendan's work is born from universal themes such as beauty, simplicity and curiosity. Author of two books on interaction design, his work is featured in the permanent collection of MOMA in New York and is a Visiting Teaching Fellow at the Manchester School of Art.
Work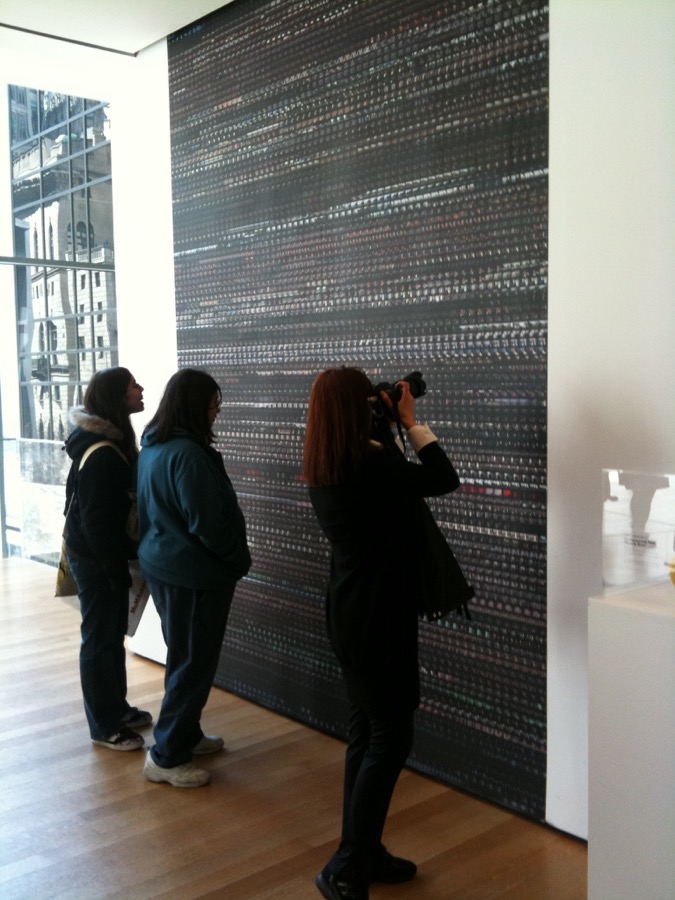 Cinema Redux: Vertigo (1958), Blow Up (1966), Jaws (1975), Kill Bill (2003)
2004
Cinema Redux processes the contents of movies to generate thumbnail image every second, which are then graphically arranged in sequence to reveal insights into the director's style.